We've Broken 200 Members!

For a long time we've been hovering around 200 dues-paying members, but within the last few months, we've broken this barrier. It's a really exciting time for transportation professionals in New York City and the more members we have the more events we can run, the more connections we can make, and the more inclusive we can be. Thanks for coming along for the ride.

If you'd like to renew (or join for the first time!) please use this link. Just $20 a year gets you exclusive access to members-only events (like a guided tour of JFK's new Terminal 5) and much more. It also helps us fund food and beverage for events like trivia and our annual holiday party and helps us support students and young professionals via our scholarship program (see below).

Here's your monthly YPT-NYC newsletter, brought to you by the promise of autumn. Lots going on this month, so I'll leave you with a soundtrack to help ease the transition from 3rd summer to fake fall to winter. https://www.youtube.com/watch?v=FUT0EvnsV4I&feature=youtu.be

—Sam

SEPTEMBER EVENTS!
and October Planning

REMINDER: JetBlue JFK Terminal 5 Tour + TWA Tour/Happy Hour
When? Thursday, September 15, 1:45 p.m.-5:00 p.m. (tour) + 5:00 p.m. (happy hour)
Where? JetBlue Terminal 5 John F. Kennedy International Airport, Queens, NY 11430
How? Registration is closed for this event. The 5pm happy hour is open to everyone.


Hot on the heels of our LaGuardia tour, this tour of JetBlue's Terminal 5 at John F. Kennedy International Airport (JFK) will explain what the New York-based airline does, and offer a behind-the-scenes look at airport operations. We will be visiting secure areas of the airport, including the operations control tower.
Our visit to JetBlue's home (2-5pm) will be followed by a short guided tour of the adjacent TWA Hotel, a restored 1962 terminal designed by Eero Saarinen. We'll conclude the day with a happy hour (5:30pm) onboard "Connie", a Lockheed Constellation plane turned cocktail lounge.


YPT-NYC Speed Networking

When? Tuesday, September 20, 6:30pm
Where? Zoom. Link will be provided upon registration.
How? Register Here


Similar to speed dating, recent graduates and early-career transportation professionals will be paired with experienced transportation professionals in breakout rooms in ten-minute intervals.

We have the following participants:

Jonathan Schneider, Airport Design Consultant
Diane Xiao, Toole Design Group
William Wang, Port Authority of New York and New Jersey
Jerome Horne, Transit Center
Ivoire Lloyd, SYSTRA USA
Jen Robertson, Sam Schwartz
Darwin Keung, Tri-State Transportation Campaign
Alexandra Aiello, MTA C&D Regional Planning
Lisa Mae Fiedler, MTA Data & Analytics
Kelly Harris, MTA C&D Regional Planning
Emily Provonsha, MTA C&D Transit Oriented Development
Dash Henley, NYC DOT
Jannie Gao, NYU
Josue Paul, MTA NYCT Subway Capital Programs
Nolan Levenson, MTA HQ

…and more to come!

YPT Walks Jersey City + Gold Coast Happy Hour

When? Thursday, September 22, 6:30pm (walk) <> 7:30 (Happy Hour)
Where? Meet outside the Grove St. PATH station in Jersey City <> Happy Hour: Zeppelin Hall Beer Garden (88 Liberty View Dr., Jersey City)
How? Register Here


YPT-NYC is excited to host another YPT Walks, a series of group walks with other YPT-ers in the area! Our agenda is casual: to give you an excuse to explore Jersey City, to mingle with other YPTers, and discuss and think about the spaces in your community!

Special guest Mike Manzella, Jersey City's Director of Transportation Planning, will be joining us! We'll meet outside the Grove Street PATH station, just two stops from the WTC station. We'll explore protected bike lanes, curb extensions, and other safety infrastructure. We'll also marvel at the brand-new Newark Avenue Pedestrian Plaza and swing by the Sixth Street Embankment.

Our walk will be led by YPT-NYC board members, including Michael Ahillen who worked on
Jersey City's Pedestrian Enhancement Plan.

Our route will end with a Happy Hour at 7:30pm at Zeppelin Hall! Feel free to come for the happy hour even if you cannot come for the walk.

**As we will go inside many of these buildings please ensure you bring a mask if it is required
inside transportation facilities!**

**Note that we will walk as physically accessible a route as possible and will remain in publicly
accessible spaces. YPT-NYC cannot accept responsibility for any unforeseen incidents that
occur.**

TRANSPORTATION TRIVIA [SAVE THE DATE]: 10/13 @ 6pm

One of our most anticipated events of the year is BACK and in person! WTS-NJ and the APA-NY Transportation Committee are co-hosting our infamous Transportation Trivia event on Thursday, October 13th at 6pm at Smithfield Hall (138 W 25th St). Mark your calendars NOW and start brushing up on those transit facts! Register Here.

Other October Events (stay tuned for registration & details)
-Bronx Bike Tour + Happy Hour



[SEPTEMBER UPDATE] Color us impressed! YPT-NYC received a number of impressive applications for our inaugural Young Scholars in Transportation program and we are delighted to announce our three $500 winners: Lauren Clark, Martin Balcazar, and Melissa Duchan.



Lauren Clark is a writer and strategist who specializes in driving organizational transformation. They currently work as Director of HR Strategic Projects at NJ TRANSIT. Lauren is also pursuing a Masters' in Public Administration, Management & Leadership concentration at New York University. You may recognize Lauren from our November 2021 Member Profile.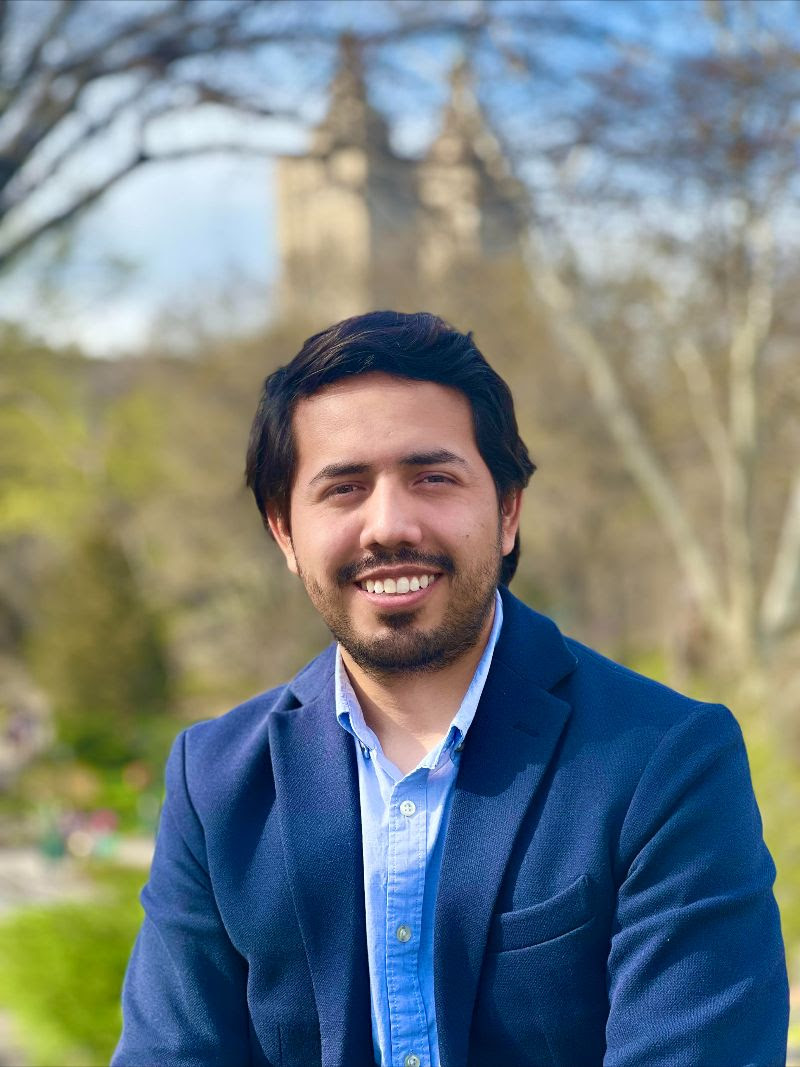 Martin Balcazar is a Master's student in City and Regional Planning at Rutgers University with a concentration in Transportation and Development. Since graduating from the School of Engineering with a major in Civil Engineering in Mexico, he has developed an interest in transportation projects and their intrinsic relationship with housing and economic development. In Mexico City, he worked on some of the most ambitious transportation projects involving extending existing transportation system networks, implementing new alternatives, and prioritizing streets for pedestrians and bicyclists.



Melissa Duchan is a Brooklyn native recently transplanted to Queens who is passionate about urban infrastructure and public transit. Melissa studied political science with a focus on urban policy at Macaulay Honors at Brooklyn College. She began her career as a grants manager at New York City DOT and now works in the same role at Nassau Inter County Express, where she is involved with the exciting introduction of battery electric buses. Melissa embarked on her graduate degree in public administration at Baruch College in 2021 to take the next step in her career. Her goal is to be in a leadership position in public transit in the NYC metro area. In her free time, Melissa enjoys riding her bike, knitting, yoga, cooking, and tending to her balcony garden. 

YPT's MONTHLY MEMBER PROFILE.




Jimmy Wang
KPMG, Infrastructure and Projects Advisory

"I'm a consultant with KPMG's Infrastructure and Projects Advisory practice in New York. Our group specializes in providing financial and strategic advisory services to public and private sector clients involved in infrastructure or major construction projects. We work directly with public agencies and corporate clients at the management level to ensure their organizational and capital project needs are met. My focus is on transportation but the projects I'm staffed on can vary widely – I'm helping a DOT transform their incident response program through data optimization; doing a P3 financial analysis for an upcoming light rail line in LA, and construction auditing for a major airline's new terminal at LGA. I've even done PMO work at a Whiteclaw factory!

I've dedicated my career to making an impact in transportation infrastructure and am also an avid railfan – my first job out of college was designing and inspecting railway tracks as an engineer."

What is your favorite YPT-NYC memory? 
m pretty new to YPT and I've only been to one event! Looking forward to attending more events and meeting more people in the organization.

If you could snap your fingers and make one change to regional transportation, what would it be? 
A more dynamic and unified commuter rail system in NYC – we need something like the RER in Paris. Getting the Interborough Express built and combining the LIRR, MNR and NJT would be a good start.

What sparked your passion to work in the transportation industry?  
I grew up in Hong Kong, which had a great public transit system that allowed me to experience so much of urban life without ever needing a car. I'm a firm believer that building robust transit infrastructure is the only way the rapid urbanization of the world remains sustainable – but the US is really lagging behind.

What are you working on that you're most excited by?  
The best part about consulting is that you're exposed to a lot of super exciting projects and clients – everything I've worked on, I've found objectively really cool. I recently attended Delta's ribbon-cutting ceremony at the new LGA terminal where they brought in Governor Kathy Hochul, Delta CEO Ed Bastian, and PANYNJ Executive Director Rick Cotton. The program is still ongoing and I can't wait to see what the fully completed terminal will look like. I'm personally very passionate about rail so I'm also excited to see where our work with LA Metro's new light rail line will take us.

What career advice would you give to other YPT'ers interested in your career path?
Network, network, network! Consulting is a people-oriented job and soft skills are valued just as much as technical skills.

What famous celebrity do you think should be given the opportunity to voice a NYCT Subway Announcement? 
Lin-Manuel Miranda, everyone's favorite New Yorker.


CALL FOR VOLUNTEERS!
TransportationCamp NYC is soon approaching and will be held on Saturday, October 15, 2022, at CUNY School of Law. We're looking for volunteers to help out on day of operations! If interested, please message Kathy Zhang at kz2270@columbia.edu.

Come be a part of this awesome "unconference!"


LET'S STAY IN TOUCH
We will minimally invade your inbox once a month with a newsletter, we're much more timely and active on our social media channels. Follow to stay up-to-date and ping us with anything you'd like on Instagram, Facebook, Twitter and LinkedIn!

Young Professionals in Transportation – New York City (YPT-NYC) is the local chapter of Young Professionals in Transportation International, a nonprofit coalition of organizations, which helps professional development, fellowship, and networking for young professionals in the transportation field. YPT-NYC's members keep the Greater New York City region moving while providing a space for growing skills, sharing knowledge, and expanding professional networks.