HERE'S TO YOU, YPTers.

It's a slowish, sluggish summer in hot New York City. So instead of highlighting the who this month, we're going to highlight the what. We know YPT-NYC members are involved in all sorts of transportation and transportation-related industries and the last two years have themselves been sluggish for spending, building, fixing, making, and running transportation and infrastructure. So this month we're celebrating all the people who are working hard on connecting us through more sustainable more equitable transportation choices. 

Bolstering much of our work is the Infrastructure Investment and Jobs Act (IIJA) or Bipartisan Infrastructure Law (BIL). While it's not a perfect bill, and there's still much to be decided, New Yorkers and New Jerseyans can expect to see billions of dollars flowing to their various modal occupations, eventually. For example, NY/NJ should receive $21 billion for road and bridge repair, $14 billion for transit projects, $300 million for EV charging, and $900 million for airports. That's close to $36 billion flowing to our region over the next 5 years. 

Whether or not we know how to spend this money on projects with deep impact is up to our collective growing leadership and the deep partnerships we make with our colleagues. We hope YPT can help forge these deep connections and foster long-lasting partnerships. 

Have a great August—we hope to see you at our many events over the next few months.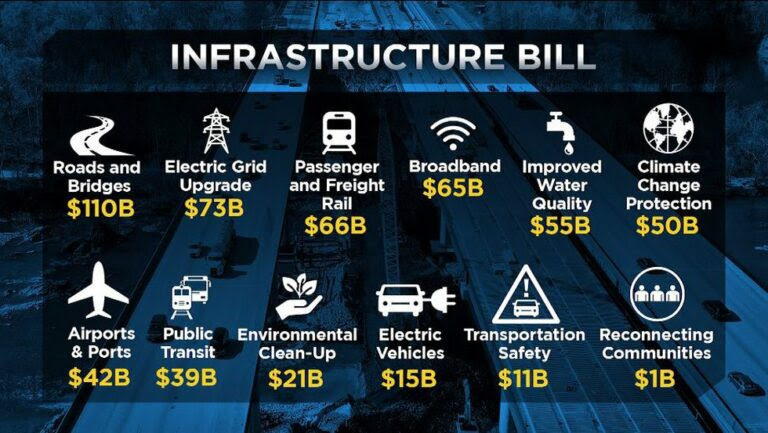 AUGUST EVENTS!
and September Planning

August Happy Hour: Culture Lab LIC
When? Thursday, August 25, 6:00 p.m.-8:00 p.m.
Where? Culture Lab LIC: 5-25 46th Avenue, Queens, NY
How? Register here



We'll meet up for a happy evening of networking, live music, food & drinks at an awesome outdoor spot in LIC, CultureLab at the Plaxall Gallery!  We'll provide a variety of pizza and drinks are available for purchase at CultureLab or across the street at Rockaway Brewing Company.  Live music will be Bright Dog Red, an amazing hip-hop, funk, electronic band from Albany. Drag your coworkers with you and join us!

September Events (stay tuned for registration & details)
 
– Transportation Speed Networking 
– JFK Terminal 5 Tour + TWA Hotel Tour/Happy Hour
– YPT WALKS II
– Others TBD!

YPT's MONTHLY MEMBER PROFILE.



Raymond Tam, PE
Transportation Engineer at Greenman-Pedersen Inc

Raymond Tam is a transportation engineer and avid urbanist. He has worked on Transit Signal Priority, ADA pedestrian ramps, and asset management for the Empire State Trail. He is passionate about transit-oriented design and complete streets. He enjoys exploring historical sites of NYC and is planning on touring Gracie Mansion soon.

What is your favorite YPT-NYC memory? 
I think just meeting so many different people in the transportation industry. As an engineer, I do not get to meet as many planners and people within transit. It is great to pick their brain and learn more about what they do. I like figuring out how engineers can complement planners and vice versa. One event I am looking forward to is the LGA tour in August.
If you could snap your fingers and make one change to regional transportation, what would it be? 
I'd love it if all elected officials and city employees all took transit to and from work within the city. Even our congressional representatives should take Amtrak to DC. Once they all take transit I think transit would change for the better.
What sparked your passion to work in the transportation industry?  
I've always been into sustainability and reducing my own footprint. After learning that the transportation sector is the largest emitter of greenhouse gases (GHG) in America, it just made sense. One of my first internships was with NYCDOT and it kept snowballing. I interned at different consulting firms and I realized just how much I love transit after growing up commuting around the city on the subway and buses. I hope to work on more projects that complement both transit, freight, and personal vehicles. We can all thrive in the city.
What are you working on that you're most excited by?  
 One recent project was working on the Empire State Trail. I loved seeing how this trail was connected and seeing how beautiful the trail is. The trail is well maintained and we managed the asset inventory of the trail. I would love to bike this trail one day.
What famous celebrity do you think should be given the opportunity to voice a NYCT Subway Announcement? 
I know the unofficial talent scout of NY, New York Nico, who had partnered with the MTA to get some celebrities to do announcements. To add to his extensive list, I'd like any member of the Wu-Tang Clan, Bobby Shmurda, or Pete Davidson.

[Ed. MTA is for the children.]




CALL FOR VOLUNTEERS!
TransportationCamp NYC is still a few months away but the planning is well underway! The TCamp Planning Committee is looking for committee volunteers to join the team for overall logistics planning and day of operations. [UPDATE] TCamp will be held on Saturday, October 15, 2022, at CUNY School of Law. If interested, please message Kathy Zhang at kz2270@columbia.edu.

Come be a part of this awesome "unconference!"



[AUGUST UPDATE] Thanks to everyone who applied for the inaugural Young Scholars in Transportation Program. We've selected our winners—we'll reach out directly to let you know if you've won.

LET'S STAY IN TOUCH
We will minimally invade your inbox once a month with a newsletter, we're much more timely and active on our social media channels. Follow to stay up-to-date and ping us with anything you'd like on Instagram, Facebook, Twitter and LinkedIn!

Young Professionals in Transportation – New York City (YPT-NYC) is the local chapter of Young Professionals in Transportation International, a nonprofit coalition of organizations, which helps professional development, fellowship, and networking for young professionals in the transportation field. YPT-NYC's members keep the Greater New York City region moving while providing a space for growing skills, sharing knowledge, and expanding professional networks.