NATIONAL PARKS AND RECREATION MONTH.

It's National Parks And Recreation Month, so this month we just wanted to remind you that every day with no weather is a day to go for a walk, run, ride, or scoot in your local park. We have to continue to fight for safer, more accessible infrastructure for all people of all ages and all abilities both inside and outside our public spaces, but right now our parks provide some of the best infrastructure the City has to offer. 

Good time to remind you that we're meeting after work on July 29 in Central Park to rest and relax together after a month of excellent park-going. See you there.


JULY EVENTS!

YPT-NYC x WTS-GNY x NYCEDC East River Ferry Tour
When? Wednesday, July 13, starting at 5:50 pm (ferry departs at 6:05 pm)
Where? Meet at Wall St/Pier 11. Disembark at Long Island City
How? Register here (note: Registration for this event is closed, but please add your name to the waiting list if interested!)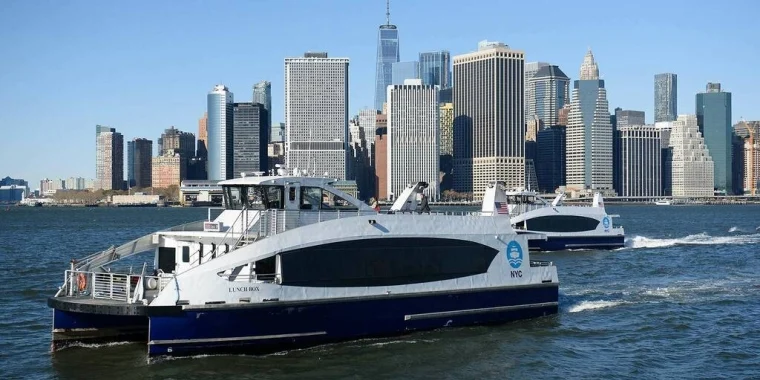 Join our friends at the WTS Greater New York Chapter (WTS-GNY) and the NYCEDC on an epic, summer evening ferry tour! Learn more about the ferry system development from EDC and enjoy the amazing East River views from the NYC Ferry. Networking and snacks will be at a bar nearby, too.


JULY HAPPY HOUR IN JERSEY CITY
When? Wednesday, July 20, from 6:30 pm
Where? Hudson Hound, 8 Erie St A, Jersey City, NJ
How? Register here…or just show up!



Join us for our July Happy Hour. This time we will be hosting west of the Hudson, in lovely Jersey City, located steps away from the Grove Street PATH Station. Feel free to drop in anytime after 6:30pm. Registration is optional but recommended. Hope to see you there! 

YPT PICNIC AND LAWN GAMES AT THE GREAT LAWN!
When? Friday, July 29, from 6:00 – 8:00 pm
Where? Southwest area of the Great Lawn in Central Park (look out for dropped pin on social media on the day of)
How? Register here…or just show up!



Join us after work on Friday on the Great Lawn in Central Park for a picnic, low-key BYOB (no glass bottles allowed in the park), and lawn games! We will bring the Kubb game and frisbees. Bring your own snacks, reusable bottle or aluminum can beverages, blankets, pets, friends, and other games. We will gather near the southwest area of the Great Lawn. And we'll drop a pin on social media the day of the event.

The nearest bathrooms are at the Delacorte Theater. Easy to enter the park at W 81st Street or at E 79th Street. See you there! 

**Note: this event was previously scheduled for June 24th but was postponed.**

LAGUARDIA AIRPORT TOUR WITH THE PORT AUTHORITY
When? Friday, August 5, from 9:45 am – 1:00 pm
Where? Meet at Hangar 7 Central (3rd Floor), LaGuardia Airport, 5 Marine Terminal Rd, Queens NY 11371 (near Marine Terminal A)
How? Register here (DEADLINE IS JULY 14TH)



Join a YPT exclusive tour of LaGuardia Airport in partnership with the Port Authority. This behind-the-scenes tour will explain what LGA does and how its role in U.S. aviation has evolved since opening in 1939.

We will visit the airfield to learn about airport design and operations, and visit one of the newest terminals (B or C) depending on operator availability. 

This tour is capped at 20 people and is limited to YPT-NYC members only. The Port Authority has requested we submit attendee names/DOB in advance for security reasons. Registration will close on July 14.

YPT's MONTHLY MEMBER PROFILE.



Daniel Feintuck
Discovery Attorney, Litigation Analyst and Bar Committee Member


What is your favorite YPT-NYC memory? 
My first Transportation Camp. The exchange of ideas, and refreshing format, really gave me a different taste of things than what I get in the legal community.

If you could snap your fingers and make one change to regional transportation, what would it be? 
The RPA's Fourth Regional Plan's T-Rex (Trans-Regional Express) Regional Rail. This would revolutionize not just suburban and regional commuting, but also transportation in the outer boroughs.

What sparked your passion to work in the transportation industry?  
I've been fascinated with cars, trucks, trains, and planes since I was a child!  As an adult, I've always found ways to be involved in my community. While some matters that I've worked on involve transportation, most don't, although this is something I hope to change sooner than later. So when a colleague suggested that I look for a committee at the NYC Bar Association, I applied and got accepted!

What are you working on that you're most excited by?  
Getting involved with and learning more about Weigh in Motion and freight movement around NYC. We too often forget how important this issue is and how little improvements, such as the Off Hours Delivery Program and Weigh-in-Motion can make business more efficient, preserve our infrastructure, reduce traffic, raise our revenue, and reduce emissions. 

What career advice would you give to other YPTers interested in your career path?
Find ways to get involved civically.  Join a committee or two to lend your expertise and knowledge to help make an even greater impact!

What famous celebrity do you think should be given the opportunity to voice a NYCT Subway Announcement? 
We don't have to look too far.  How about Irv Gikofsky aka Mr. G the weatherman? [Ed. Good choice. Real New Yorkers know.]


LINKS TO THE PAST!

Four recent, amazing events. Now up on Youtube for your edification:
 
GDCI Event

Transportation Careers Panel

Talk with Dr. Regan Patterson

Python Skillshare

NEW! YPT-NYC Presents: Christof Spieler Book Talk, Trains, Buses, People!

PARTNER EVENTS



TCamp Philadelphia Summer Gathering (Saturday, July 23rd) – free rides for YPT-NYC members from NYC sponsored by OurBus, if you are looking for a day-long excursion to Philly for free! Details on the registration page at the link above. Buses will leave at  8a.m. and 8:30 a.m.

YPT Regional baseball game in August (date TBD!)

YPT Regional event at Drexel (also in Philadelphia) on October 12th. 


CALL FOR VOLUNTEERS!

TransportationCamp NYC is still a few months away but the planning is well underway! The TCamp Planning Committee is looking for committee volunteers to join the team for overall logistics planning and day of operations. If interested, please message Kathy Zhang at kz2270@columbia.edu.

Come be a part of this awesome "unconference!




JULY UPDATE: Thanks to everyone who applied for the inaugural Young Scholars in Transportation Program. We received more than a handful of applications and will announce the two $500, academic scholarship winners, in early August.

LET'S STAY IN TOUCH

We will minimally invade your inbox once a month with a newsletter, we're much more timely and active on our social media channels. Follow to stay up-to-date and ping us with anything you'd like on Instagram, Facebook, Twitter and LinkedIn!


Young Professionals in Transportation – New York City (YPT-NYC) is the local chapter of Young Professionals in Transportation International, a nonprofit coalition of organizations, which helps professional development, fellowship, and networking for young professionals in the transportation field. YPT-NYC's members keep the Greater New York City region moving while providing a space for growing skills, sharing knowledge, and expanding professional networks.