PRIDE + YPT

This month we celebrate members of YPT-NYC who also identify as members of the LGBTQ+ community. Pride is special, particularly in New York City, when, in 1970, New Yorkers commemorated the first anniversary of the Stonewall Uprising—located in Lower Manhattan.

The event has grown into an annual, worldwide celebration and recognition of the LGBTQ+ community's impact on history. Each June, communities and cities worldwide hold parades, picnics, parties, workshops, symposia, and concerts, which attract millions of people from all walks of life.
We want to extend recognition of the contributions LGBTQ+ transportation planners and engineers have made to our collective industries. We also want to acknowledge the challenges certain members of the LGBTQ+ community face when simply attempting to travel themselves. The fight against injustices—internal and external—is ongoing and we hope that in the future our transportation system will be planned for and by people who bring their authentic selves to work every day.
For now, happy pride, and we hope you celebrate in your best way.


Now, onto the goods. 
Maximize your perks: Check out all of the exclusive perks for YPT-NYC members on our website!

Know someone who'd be interested? Encourage them to sign up!


YPT-NYC is proud to introduce two exciting scholarship programs for members! Through the Young Scholars in Transportation program, YPT-NYC will make two awards of $500 each directly to selected students in the New York City metropolitan area. Applications are due at 11:59 p.m. on June 30, 2022 and selections will be announced by August 1. Applications will be accepted at this link.

YPT-NYC is also providing small cash awards to YPT-NYC members as reimbursement for travel expenses or registration fees for transportation-related conferences or other events of their choosing. Applications will be accepted in two rounds, ending at 11:59 p.m. on June 30 and September 30, 2022. Applications are accepted at this link. *Note that enrolled students are not eligible for this award, but are encouraged to apply to YPT-NYC's Young Scholars in Transportation Award.*

Please contact scottrmiddleton@gmail.com with any questions.

JUNE EVENTS!

YPT Picnic and Lawn Games at the Great Lawn!
When? Friday, June 24, 6:00pm – 8:00pm
Where? Southwest Area of the Great Lawn in Central Park (look out for dropped pin on social media on the day of)
How? Register here… or just show up (you won't get a pin without registering!)



Join us after work on Friday on the Great Lawn in Central Park for a picnic, low-key BYOB (no glass bottles allowed in the park), and lawn games!  We will bring the Kubb game and frisbees.  Bring your own snacks, reusable bottle or aluminum can beverages, blankets, pets, friends, and other games.  We will gather near the southwest area of the Great Lawn.  And we'll drop a pin on social media the day of the event.. The nearest bathrooms are at the Delacorte Theater.  Easy to enter the park at W81st Street or at E79th Street. See you there! 

LOVE JERSEY CITY? LOVE WALKING?



Stay tuned for YPT-WALKS II: The Walkening in July.


PARTNER EVENTS
 


YPT International Chair & CEO, William Wang, will lead a discussion with Amtrak President and CEO, Stephen Gardner, on Amtrak's future and the New Era For Rail in the United States. YPT is hosting this event to discuss Amtrak's implementation of Bipartisan Infrastructure Law funding, meeting America's evolving transportation needs, innovations in technology, and global best practices for investing in Passenger Rail. Most importantly for young professionals in the Transportation Industry, Mr. Gardner will share insights from his decades-long Transportation Career and share ways you can help United States passenger rail service grow. 

Register Here!


YPT's MONTHLY MEMBER PROFILE.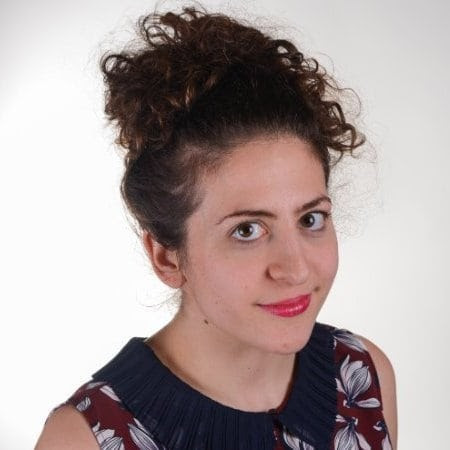 Sophie Maerowitz (she/her)
Project Manager, Bicycles Unit
NYC Department of Transportation
For the better half of a decade, Sophie Maerowitz has advocated for better cycling, pedestrian, and bus infrastructure in New York City, having served on Transportation Alternatives' Manhattan Activist Committee and on Manhattan Community Board 3's Transportation Committee as a public member. Notable advocacy milestones have included the Chrystie Street two-way protected bike lane and the 14th Street Busway in Manhattan and City Council legislation mandating Open Streets permanence. 

In 2020, Sophie co-launched the Loisaida Open Streets Community Coalition, a volunteer group managing the operations and programming of Avenue B's Open Street in Manhattan. 

Sophie graduated from CUNY Baruch College's Marxe School of Public and International Affairs with a Masters of Public Administration in Fall 2021 and in April 2021 started as a Project Manager at the New York City Department of Transportation's Bicycles Unit. A lifelong New Yorker, she holds a BFA from NYU's Tisch School of the Arts.

What is your favorite YPT-NYC memory? 
I attended a networking event as part of a larger multi-day conference and didn't know anybody there, but swallowed my nerves,  walked over to a table of YPT members, and soon we were merrily talking bus infrastructure. It stuck with me that the group made an effort to make me feel included even though I come from the advocacy world rather than a traditional planning background.

If you could snap your fingers and make one change to regional transportation, what would it be? 
Fewer and smaller cars in the roadway—prioritizing space for pedestrians, buses and bikes over less equitable street uses like free curbside parking for private vehicles. 

What sparked your passion to work in the transportation industry?  
I started biking to work about 10 years ago and it woke me up to the unconscionable way we treat our most vulnerable road users. I became thoroughly invested in trying to promote safer, carbon-free, and carbon-light ways of getting around cities. 

While I'm by no means a hardcore cyclist—I've never completed a century ride, and can't change a tire for my life—I firmly believe the best way to experience cities is by bike. Case in point: A close friend threw her bachelorette party in New Orleans during Mardi Gras, and I insisted we all try out their bikeshare system while we visited. Turned out it was the easiest and most fun way to hop between parade routes! I later noticed she added an e-bike to her wedding registry….Coincidence? I think not!

What are you working on that you're most excited by?  
As a new recruit, I've been running support on some bike network expansions and improvements in the Bronx and Brooklyn, as well as on our new Bike the Block program which brings learn-to-ride and bike repairs to neighborhoods that have long been underserved by bike infrastructure. It's awesome to see a new generation embrace active transportation!

What career advice would you give to other YPTers interested in your career path?
Active transportation happens in the open air and is therefore social by nature. There are ample opportunities to meet like-minded people on group bike rides, Open Streets events and through volunteering and organizing at advocacy organizations like Transportation Alternatives, Open Plans, Riders Alliance, and Families for Safe Streets. And Twitter has been a great place to meet planners, nonprofit pros, and advocates. Simply by using #bikenyc #OpenStreets hashtags, you can build out a great network of locals with their ears and eyes on the transportation beat.

What famous celebrity do you think should be given the opportunity to voice a NYCT Subway Announcement? 
I'll level with you, I'm still kind of annoyed at Natasha Lyonne for her anti-bike lane comments a few years ago, but the newest season of Russian Doll is a love letter to the subway at a time it could really use a boost, so her iconic rasp would be a win in my book.

LINKS TO THE PAST!



Four recent, amazing events. Now up on Youtube for your edification:
 
GDCI Event

Transportation Careers Panel

Talk with Dr. Regan Patterson

Python Skillshare

CALL FOR VOLUNTEERS!
TransportationCamp NYC is still a few months away but the planning is well underway! The TCamp Planning Committee is looking for committee volunteers to join the team for overall logistics planning and day of operations. If interested, please message Kathy Zhang at kz2270@columbia.edu.

Come be a part of this awesome "unconference!"

CAN'T GET ENOUGH T-CAMP? LOVE PHILLY?
The TCPHL22 team is pleased to be hosting our second-annual Summer Gathering event on Saturday, July 23, 2022.

Register Here!

The event is open to recent and former attendees of TransportationCamp PHL, members of YPT chapters from Philadelphia and beyond, and their friends and family. (Yes, we're family-friendly, and have had some families join!)

Are you a local or looking to make a long weekend out of it? Our event is designed to help you make the most out of your time in the Philadelphia region.

We're ecstatic to be seeing you in person in July. Let the summer fun commence!

Tickets are complimentary; there is no charge to participate, although food, transportation, and admission to any activities (e.g. museums, events, sports) are not included.


LET'S STAY IN TOUCH

We will minimally invade your inbox once a month with a newsletter, we're much more timely and active on our social media channels. Follow to stay up-to-date and ping us with anything you'd like on Instagram, Facebook, Twitter and LinkedIn!

YPT-NYC LINKEDIN
Are you #OpenToWork? Are you #Hiring? Check out all of the exciting job postings in our YPT LinkedIn Group! It's a great way for members to share information about themselves as job seekers and connect with other YPT-NYC members!

…PSST. LET US KNOW WHAT YOU WANT.
We want to hear from you! While we've got our contact form on the website, I'd like to introduce a new way for members to contact us with ideas, thoughts—anything—via a virtual suggestion box. Let us know what you'd like to see this year! I'll be checking this every two weeks.

Young Professionals in Transportation – New York City (YPT-NYC) is the local chapter of Young Professionals in Transportation International, a nonprofit coalition of organizations, which helps professional development, fellowship, and networking for young professionals in the transportation field. YPT-NYC's members keep the Greater New York City region moving while providing a space for growing skills, sharing knowledge, and expanding professional networks.